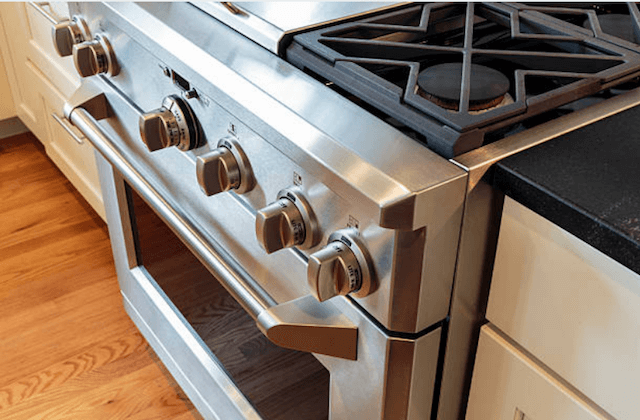 CALL US TODAY:
(954) 519-7107
A stove breakdown can be a real nightmare especially for those individuals who prefer preparing their own mean from buying an already made food. It will need to e repaired within the shortest time possible. Premiere Plantation Appliance Repair (www.plantationappliancerepair.com) is here to offer you these services at any given time.
Our appliance repair service covers all problems that are related to stoves and range hoods. Therefore you should not worry about the stove or oven brand you are having since we fix all the appliances including the new models. Apart from offering you the best repair services, we also offer you a 12-month warranty on all parts and labor.
STOVE ISSUES
WON'T IGNITE/TURN ON
With an electric stove at home, always ensure that it is plugged in and all the circuit breakers are on and none of them has tripped. Also, make sure you check the pilot light on the gas models. Through this, you will be able to easily rule out the problem that your stove is having. Apart from the connections, other parts that prevent the stove from igniting or turning on include the igniter or bake, oven burner, broil element and surface element.
TIMER/PROGRAM ISSUES
If the timer or program settings are not working, they often lead to the breakdown of the control board on the stove. In this case, the control board will have to be replaced with a new one. We repair control boards of brands such as LG, Sears, Kenmore, and GE among other brands of stoves and ranges. There is also a warranty for all the parts that are used for repair.
BURNER/OVEN WON'T HEAT
For an oven or a burner needs heat for it to function proper However, the oven may fail to heat if there is an issue with the bake element or the oven sensor malfunctions. On the other hand, the burner may fail to turn on or heat due to a broken element, or the terminal block that has broken or a burner switch that has broken. These are the kind of issues that take us a short time to fix.
OVEN IS TOO HOT
An oven that is too hot can get out of hand and in the end cause lots of damage including burns. Nonetheless, it still needs to be hot for it to be functional but when it becomes too hot, it is an indication that something somewhere is wrong. There might be a problem with the thermostat or sensor. Always handle an oven that is too in order to prevent injuries especially when you are trying to troubleshoot a problem.
IGNITER WON'T LIGHT
The igniter may glow but fail to light. This is a clear indication that there are issues related to the electronic control, temperature sensor, safety valve or surface igniter that has broken down. These are the parts that we check to determine the problem with the igniter then fix them.
DOOR WON'T OPEN
For oven doors, we examine the thermal fuses, the seal and the door latch to know why the door of your oven is not opening. Nonetheless, this problem is common with the new self-cleaning oven models. After checking your oven, we will determine whether we will change the oven doors.