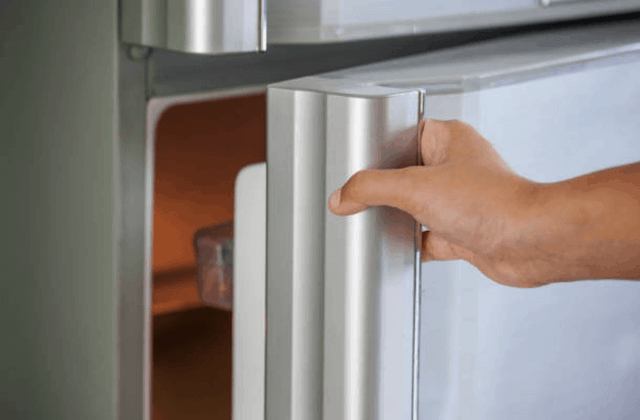 CALL US TODAY:
(954) 519-7107
All foods stored in a refrigerator would go bad if the refrigerator breaks down and the problem is not fixed in a short while. For this reason, we saw the importance of addressing the refrigerator related issues for you to have a clue of what to check in the event where your refrigerator breaks down.
If your refrigerator does break down, you will need to hire repair services. Premiere Plantation Appliance Repair is a company you can rely upon as we offer same-day repair services.
REFRIGERATOR ISSUES
LOUD/ CONSTANT NOISES
When we compare all the issues that we fix on refrigerators, loud noises is one of the issues that we have fixed over a long period of time. This issue arises from a broken evaporator fan or a condenser motor fan found inside the freezer. Before giving us a call, try to check where the loud noise is coming from. This will make it easy for us to know the kind of parts that we will carry with us.
WATER LEAKS
It is a problem that is mainly caused by a broken door latch or closure or water inlet valve that is having issues. Don't worry about them; our technicians have the expertise in repairing this problem. Your refrigerator won't leak again.
WON'T START
Always confirm that your refrigerator is plugged in properly and all the circuit breakers are on. This will help you in identifying the reason why your refrigerator is not turning on. If they are okay and your refrigerator is still not working then either the temperature control has malfunctioned or the compressor overload relay has broken down. This is because they are known to prevent the refrigerator from turning on.
ICE MAKER WON'T MAKE ICE
An ice maker that can't make ice is not useful. Nonetheless, this problem is majorly caused by the temperature control in the freezer malfunctioning, the water inlet valve or water inlet valve breaking down. Sometimes, the ice maker might work solely or produce smelly ice cubes.
FRIDGE TOO COLD/WARM
Temperature-related issues are common with refrigerators that have broken down. The refrigerator becomes too warm in the event where the inlet damper breaks down. On the other hand, it becomes too cold when the thermal fuses or the temperature controls are having issues. We will fix this problem within the shortest period of time.
BROKEN WATER DISPENSER
Water dispensers are one of the rare cases that we resolve. This is because they rarely break down but it does not mean that they cannot have issues. The water dispenser may break down if the water inlet valve or the dispenser actuators break down. We fix these issues too. We repair broken water dispensers for brands such as Sears, Kenmore, Whirlpool, Sub-zero and GE among other brands.
DOOR LATCH/BULB PROBLEMS
When the door latch or closure breaks down, they lead to condensations problems in a refrigerator. When we go out for refrigerator repairs we carry parts such as gaskets, seals and hinges that we will use to repair the refrigerator door to ensure that it closes and opens properly.
In addition, the refrigerator can lose its temperature if the door breaks down and is not corrected within a short period of time. We also repair and replace bulbs that are broken in the freezer or refrigerator. We fix all refrigerator related problems.